Women's Brazilian Jiu Jitsu in Bentonville
Apr 28, 2023
Yoga Classes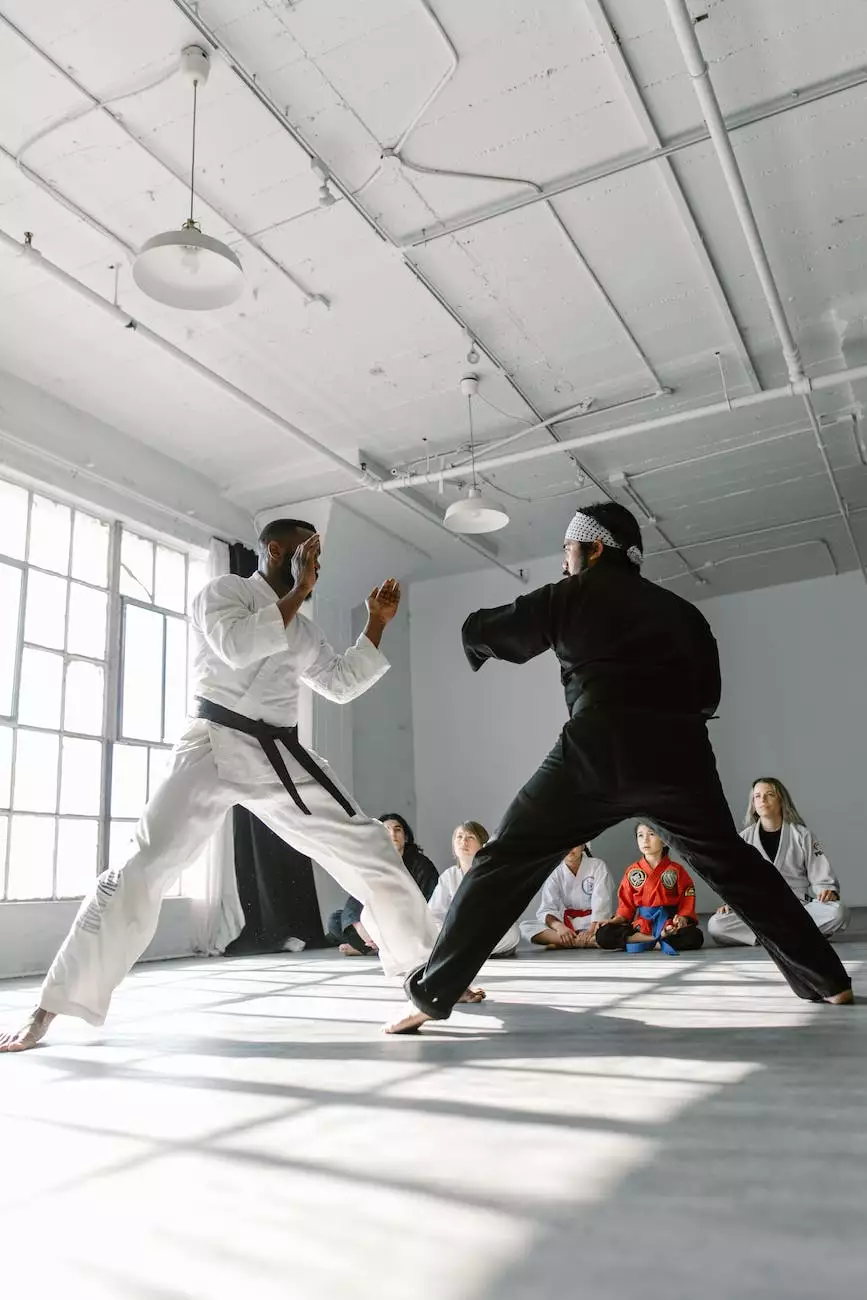 Welcome to Trammells Martial Arts Academy, your premier destination for Women's Brazilian Jiu Jitsu classes in Bentonville, Arkansas. Our academy is dedicated to providing high-quality martial arts training for women of all ages and skill levels. With our expert instructors, state-of-the-art facilities, and supportive community, we are committed to helping you achieve your goals and unlock your full potential.
The Benefits of Women's Brazilian Jiu Jitsu
Women's Brazilian Jiu Jitsu offers numerous physical, mental, and self-defense benefits. Whether you are a beginner or an experienced practitioner, our classes are designed to cater to your individual needs. Here are some of the benefits you can expect:
Self-Defense
Learning Women's Brazilian Jiu Jitsu empowers you with the necessary skills to protect yourself in any situation. Our instructors will teach you effective techniques to neutralize opponents regardless of their size or strength. You will develop confidence and peace of mind, knowing that you have the ability to defend yourself effectively.
Physical Fitness
Engaging in Women's Brazilian Jiu Jitsu provides an excellent full-body workout. Our classes incorporate various cardiovascular exercises, strength training, and flexibility exercises. You will improve your endurance, strength, and overall fitness while enjoying a fun and engaging martial arts experience.
Build Confidence
As you progress through our Women's Brazilian Jiu Jitsu program, you will notice a significant boost in your self-confidence. Achieving new milestones, mastering techniques, and overcoming challenges will enhance your self-esteem. The supportive environment at Trammells Martial Arts Academy encourages personal growth, allowing you to gain confidence in both your physical abilities and everyday life.
Stress Relief
Women's Brazilian Jiu Jitsu provides an excellent outlet for stress relief. The focused training and mental discipline required during classes allow you to release tension and clear your mind. You will leave each session feeling rejuvenated and ready to take on any challenges that come your way.
Why Choose Trammells Martial Arts Academy?
At Trammells Martial Arts Academy, we are dedicated to providing the highest level of instruction in a safe and welcoming environment. Here's why we stand out from the rest:
Expert Instructors
Our Women's Brazilian Jiu Jitsu classes are taught by experienced and certified instructors who are passionate about martial arts and dedicated to helping you succeed. They have a deep understanding of the techniques and principles of Brazilian Jiu Jitsu and are committed to fostering your growth and progress.
State-of-the-Art Facilities
We pride ourselves on our state-of-the-art training facilities, equipped with everything you need to excel in Women's Brazilian Jiu Jitsu. Our spacious training area provides ample space for practical learning and practicing techniques. We maintain a clean and safe environment, ensuring your comfort and well-being throughout your training sessions.
Supportive Community
Joining Trammells Martial Arts Academy means becoming part of a supportive community of like-minded individuals. Our friendly and encouraging atmosphere creates a sense of camaraderie among our students. You'll make new friends, build connections, and receive unwavering support from both your instructors and fellow practitioners.
Flexible Class Schedule
We understand that everyone has different commitments, which is why we offer flexible class schedules to accommodate various lifestyles. Whether you prefer morning, afternoon, or evening classes, we have options available for you. Our goal is to make sure you can fit Women's Brazilian Jiu Jitsu into your busy schedule.
Get Started Today!
Don't miss out on the opportunity to experience the many benefits of Women's Brazilian Jiu Jitsu at Trammells Martial Arts Academy. Join our growing community of strong, empowered women and embark on an incredible martial arts journey. Contact us or visit our academy to learn more about our classes, schedules, and pricing options.
Remember, learning Women's Brazilian Jiu Jitsu is not just about physical training but also about personal growth and self-discovery. Start your journey today and see the amazing transformations that await you. We look forward to welcoming you to Trammells Martial Arts Academy.