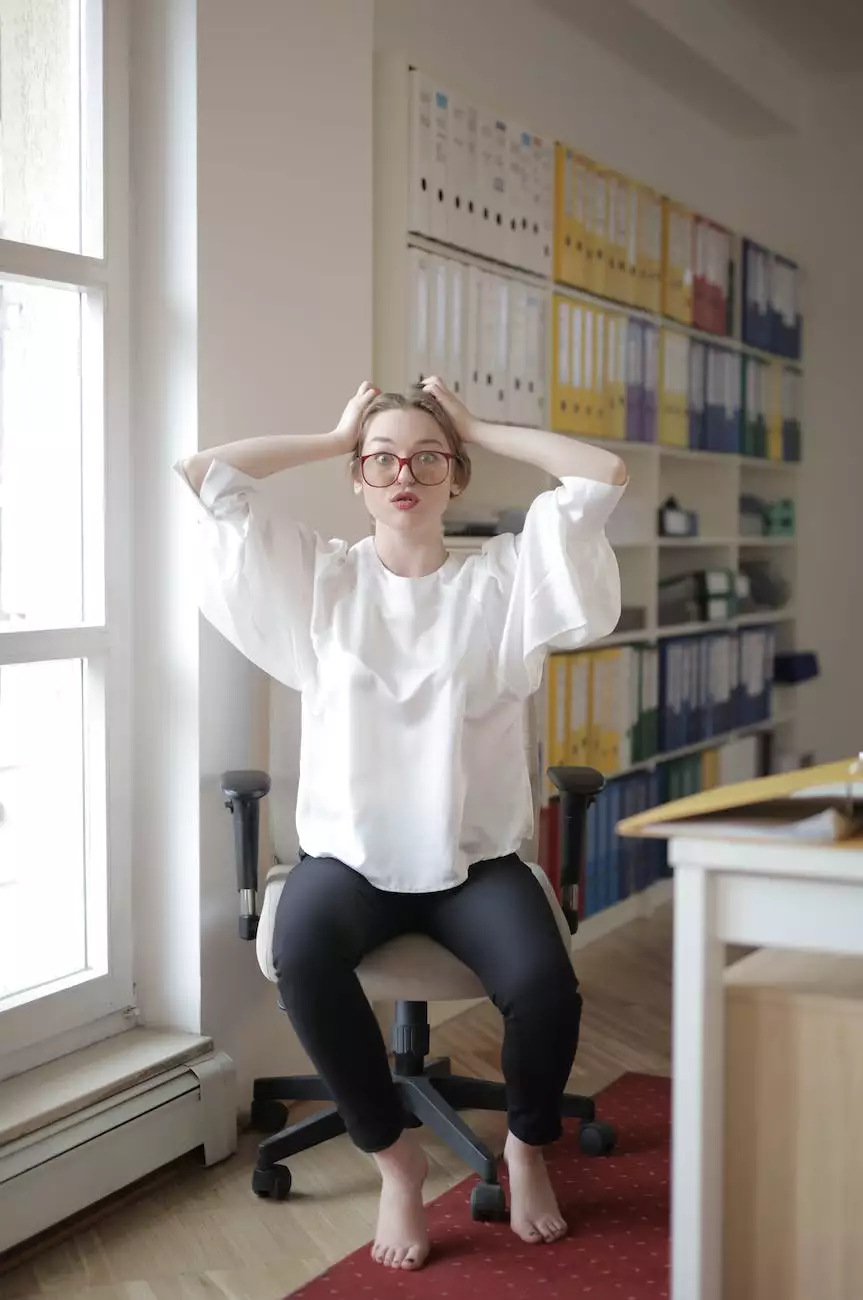 Welcome to Trammells Martial Arts Academy, your ultimate destination for sports and martial arts training. We are thrilled to introduce our upcoming event, the Chair Yoga Workshop, scheduled for October 14th. In this workshop, we will focus on making yoga more accessible and inclusive for individuals of all ages and physical abilities.
Why Chair Yoga?
Yoga is renowned for its numerous health benefits, including increased flexibility, reduced stress, improved posture, and enhanced physical strength. However, traditional yoga practices can be challenging for individuals with limited mobility or those who find it difficult to perform certain poses on the floor.
Chair yoga provides a modified approach to the practice, utilizing a chair as a prop to support participants during their yoga journey. This method allows individuals to experience the transformative power of yoga while adapting to their specific needs and limitations.
Who Can Benefit from Chair Yoga?
Chair yoga is suitable for a wide range of individuals, including:
Elderly individuals looking to benefit from gentle exercise and relaxation
People with limited mobility due to injury or chronic conditions
Pregnant women seeking safe and gentle exercise
Office workers experiencing tension and stiffness from prolonged sitting
Athletes and martial arts practitioners aiming to enhance their overall performance and prevent injuries
Our Chair Yoga Workshop is designed to empower individuals to explore the world of yoga without any limitations. Participants will discover how to adapt classical yoga poses, breathing exercises, and meditation techniques to the support of a chair.
What to Expect at the Chair Yoga Workshop
Our highly experienced yoga instructors will guide you through a comprehensive workshop that covers:
Introduction to Chair Yoga: Gain a deeper understanding of the concept and its benefits.
Chair-Based Asanas: Learn a variety of seated and standing yoga postures, modified for the chair.
Breathing Techniques: Discover breathing exercises that promote relaxation and mindfulness.
Meditation and Mindfulness: Experience the calming effects of meditation using the support of a chair.
Throughout the workshop, our instructors will provide individual attention and guidance, ensuring that each participant is comfortable and engaged. We prioritize safety and inclusivity, creating an environment where everyone feels supported in their yoga practice.
Sign Up Now!
Don't miss the opportunity to join our Chair Yoga Workshop on October 14th. Enhance your martial arts training, improve your overall well-being, and learn how to create a more accessible yoga practice for yourself and others. Reserve your spot today!
For more details and to register, visit our website at http://trammellsmartialarts.com/2018/10/03/making-yoga-more-accessible-chair-yoga-workshop-oct-14. We look forward to seeing you at Trammells Martial Arts Academy!